The Scientific Lodge was established at Cullingworth on the 21st Day of November 1836. The first W.M. (Bro. John Craven Taylor) was installed on the same date, the meetings of the Lodge continued to be held there until the end of 1839.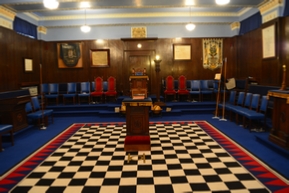 The last meeting at Cullingworth was held on the 23rd of December 1839. Subsequently the Lodge was moved to Bingley, to rooms adjoining the Fleece Hotel on April the 20th 1840. The Lodge Rooms were then consecrated on June 23rd 1841 by the Right Worshipful Deputy Provincial Grand Master of West Yorkshire (Bro. Charles Lee.)
The Lodge was again removed to New Rooms over the Building Society's Offices, Park Road Bingley on the 2nd of April 1910, and were officially opened by the Right Worshipful Deputy Provincial Grand Master of West Yorkshire (Bro. Richard Wilson) on October the 5th 1910.
Owing to the increasing membership of the Lodge and a formation of a Daughter Lodge, (Priory 4671) the old rooms were unable to provide the necessary accommodation.
The joint Lodges therefore purchased Fairmount House, Charles Street, Bingley, and the plot of land adjoining. The building was reconstructed and additional building work provided a suitable home for Freemasonry in Bingley.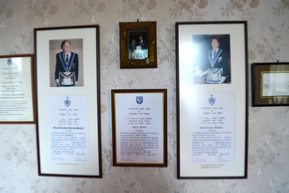 On the 18th September 1930 the Lodge Room was 'dedicated' by the Provincial Grand Master of West Yorkshire (R.W. Bro. The Earl of Harewood, K.G., D.S.O., P.G.W.) in the presence of many distinguished Brethren of the Province of West Yorkshire.
Our Lodge has a long history of Masonry in Bingley and the surrounding Bradford area. We have had many members from the local community which has helped to build strong links to the people of the area surrounding Lodge Building.
If you would like to attend one of our open evenings or social events please contact us on Info@ScientificLodge439.org.uk.